EDITOR'S NOTE: The main TW writer is… pretty much music-ignorant, so we got permission from a friend to post their educated opinion on "music of 2013" here.
Honorable Mentions:
25. Obsidian – Baths
24. Wakin On A Pretty Daze – Kurt Vile
23. No Blues – Los Campesinos!
22. The Terror – The Flaming Lips
21. The North Borders – Bonobo
20. Evil Friends – Portugal. The Man
19. Psychic – Darkside
18. lousy with sylvianbriar – of Montreal
17. AM – Arctic Monkeys
16. A Color Map of the Sun – Pretty Lights
15. We Are The 21st Century Ambassadors Of Peace & Magic – Foxygen
14. Whenever, If Ever – The World Is A Beautiful Place & I Am No Longer Afraid To Die
13. Miracle Mile – STRFKR
12. Settle – Disclosure
11. Trouble Will Find Me – The National
The List:
10. Repave – Volcano Choir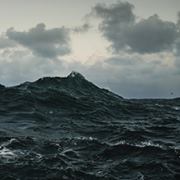 At first, the stripped back rock format may seem like a step backwards from Justin Vernon's usual sound. But with Repave, he is able to hit heights that have been missing from Bon Iver's previous records. There is weight and power to this record. Yes, it is nothing we have not heard before, but I found myself coming back to this album over and over again. At times the sounds hit peaks that just do it for me.
9. Days Are Gone – Haim


I had a slight love-hate relationship with Haim. After seeing a lackluster live performance of them from their tour, it put me in a bad head space. But there is something undeniably brilliant about their complex, intricate, and untypically structured pop album. They try hard – harder than most others like them. And it pays off time and time again with each consecutive smash hit track. The production on here really stands out, giving this three piece a very strong voice and backdrop to what could be, their small band sound.
8. Pure Heroine – Lorde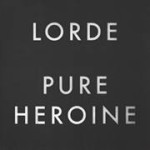 The latest album in the year to make my list. I know it came out early in the year, but it took me a while to catch on. Over the last 4 weeks Lorde surged on my playlist. December was the month of "Royals" for me. But what really makes this #8 on my list is the consistency of each track. The album never falters. Lorde is anything but a pop one hit wonder, showing us she has the songwriting talent to blow us away and deliver strong hooks with every track. After 2 full weeks of blasting just Royals, I spent another 2 weeks blasting the entire LP. Just in time to make my #8.
7. Anxiety – Autre Ne Veut


With his single coming out late 2012 and the album releasing early 2013, this is the earliest album on my list. I quickly obsessed over it, loved it, and then tossed it aside. But its musical impact was not forgotten. Even though in my heart Autre Ne Veut still feels more like a 2012 band, I feel there is little that compares to this spastic, anxious, hyperactive, screechy album.
6. Paracosm – Washed Out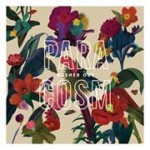 My most listened to band of the year. There was a period where it felt like I was falling asleep to Washed Out almost every night. The reverb washing over me. Filling my dreams. As if I was swimming in a deep ocean of noise. Washed Out's sound may be "so 3 years ago" but to me this is their strongest release yet. And a great addition to an in-and-out genre that they helped to define.
5. Hummingbird – Local Natives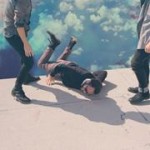 What to say? I hated them, and then I loved them. I don't know when it hit me. But at one point I realized that every song on Hummingbird was perfection. Pure… harmonizing… beautiful… kings of indie rock…. perfection. Sorry Grizzly Bear, you may have some strong competition coming your way in the coming 3-5 years. Watch your backs. Local Natives took a deeper look at their sophomore album. A deeper tone. More sorrow. It can be a tough and dramatic listen.
4. Random Access Memories – Daft Punk


It is hard to doubt the grandeur of RAM. The length. The ambition. This album goes everywhere yet still managed to retain a focus. It is one of the strangest comeback albums a fan could hope for. Sometime around late summer I realized RAM was filled to the rim with nearly one amazing song after the next. Which is why it became the hardest album to pick just one track from to share.
3. Yeezus – Kanye West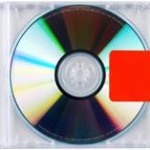 Oh Kanye, what to do with you? You interest me so much. Your sounds. Your abstract hooks. Kanye got my #3 spot because Yeezus never let up. Around mid-December when I was trying to figure out where to put you, I gave you one last good listen. And I realized at every moment I was intrigued, mesmerized, and undistracted. There are moments on this album where you do exactly what I do not want to hear next. And you throw in grand surprises just when things start to flatten out. It was ambitious of you. And brilliant. For that, I give you my #3.
2. Reflektor – Arcade Fire


Just nearly missing my #1, Reflektor was one of the easiest albums to fall in love with this year. Arcade Fire has proven that they will go down in history, probably having an 8+ album perfection career and being put next to the likes of The Beatles, David Bowie, and Radiohead. I have nothing but the highest hopes for the future of this already senior band. I feel they could do no wrong. This double album soars by. Always staying fresh. With "Here Comes The Night Time" hitting my heart incredibly hard, this is my #1 track of the year.
1. Modern Vampires of the City – Vampire Weekend


Instantaneous love. As I sat in my T-Mobile office cubicle, clicking on the link to their 2 week previous release early online iTunes album stream, I knew it when I first heard it. Vampire Weekend is a band aiming for the future. With their soundscape and tone, they are ahead of their time. No other albums production alone this year has stood out to me. I feel like this is the most quintessential 2013 record. Riding on the waves of what is to come. They are a 4 piece pop band, but nothing on this record is as it seems. It has been mixed into, filtered, midi synthed, altered, and added on top of to present what could be just a simple drum beat, or a guitar riff, or a vocal hook and turned into something greater than itself. An album full of uniqueness and a soundscape that rivals the best of music. Thank you Vampire Weekend for becoming my fastest love and never leaving me until the year's end.
Mix Track List:
rdio link – http://rd.io/x/QW4AbTMqepY/
1. Byegone – Volcano Choir
2. Forever – Haim
3. Royals – Lorde
4. counting – Autre Ne Veut
5. It All Feels Right – Washed Out
6. Colombia – Local Natives
7. Doin' it Right – Daft Punk
8. Bound 2 – Kanye West
9. Here Comes The Night Time – Arcade Fire
10. Step – Vampire Weekend
This article was written by Brandon Bowlby who followed his dreams and now lives in New York. He is a film and music buff.
All images are owned by their respective copyright holders. They are used for visual reference.