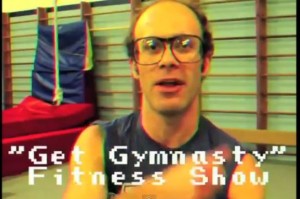 Internet heart-throb Nathan J. Barnatt (Ray Amsley, Trale Lewous, and my favorite Keith Apicary!) seems to be getting his own MTV show. Titled "Rejected", expect to see the character Newlin Mantrose hurt himself in public via jumps, falls, car hits, and other awesome ways.
Not to tout the Tasty Whale horn BUT: he owns a Tasty Whale tee-shirt, specially designed for him. He might not know that second part…
Did I ever tell you I met and talked with him in San Diego? Totally a nice guy. Virtual Boy shenanigans….