A friend of TW wrote this and we stole it! It is an interesting round-up that will get you exposed to some new groups. You can listen to his band, "The Get", here.
Honorable Mentions:
15. Shrines – Purity Ring
14. Valtari – Sigur Ros
13. Undersea – The Antlers
12. Bloom – Beach House
11. Paralytic Stalks – of Montreal
The List: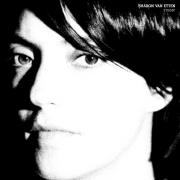 10. Tramp – Sharon Van Etten
The songs on this album tend to swarm around you with distortion and a structure flowing in and out of itself. I was told to pick up her new album by my friend, Alan, early in the year. He did me right. Sharon Van Etten puts together an epic and moody rock album. You will find little to know melody here besides in her beautiful vocals. What got me the most about this record was the emotional power and build ups Sharon Van Etten would create.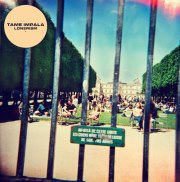 9. Lonerism – Tame Impala
John Lennon wrote a new album? Oh wait . . . no, it is just Tame Impala. The soundscape used on this record is mesmerizing; making the very familiar songwriting still feel fresh and sounding brand new. This is an extremely solid record all the way in as well as many stand out singles that emerge throughout. Tame Impala create a swirl of reverb and melody and are often not afraid to let go and record with a loud producing style.
8. The Idler Wheel Is Wiser Than the Driver of the Screw and Whipping Chords Will Serve You More Then Ropes Will Ever Do – Fiona Apple
Perhaps the longest album title I have ever heard, thus I thought Fiona Apple's new record would be an epic, grand magnum opus. Instead what we got was the most scaled back stripped down album on my list. Each song hangs on the edge of just one or two instruments and subtle experimental percussion. Fiona Apple's voice is pushed straight to the front and center with nothing to hide behind. But Fiona lets it all go and allows her raw emotion poor out leaving you with one of the most genuine and revealing personal albums of the year.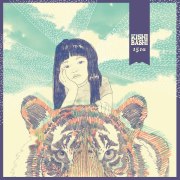 7. 151a – Kishi Bashi
Introduced to me by Nick Moffitt, Kishi Bashi has put out one of the most fun and overall enjoyable records of 2012. Every song is incredibly rich and lush in sound. He used the studio to his advantage and created an extremely deep and full sounding record. You would never know it; Kishi Bashi is a solo musician. Though his album sounds like he has a fleet of 15 members behind him. Over any other artist this year, I am most excited to see what Kishi Bashi has in store for us in the future.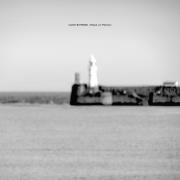 6. Attack on Memory – Cloud Nothings
One of my first favorite albums of the year, coming out in the early months of 2012. After it finally hit me one evening while running on the treadmill after work, I had a feeling it would be one of the year's bests. I took a long 7 month break from this album mid-year and when I finally revisited it before making my year end list, the power, creativity and unique song structure all stood out to make this my favorite and angriest album on my list.
5. Shields – Grizzly Bear
Once again we receive another incredible Grizzly Bear record; this time more moody and delicate. There was never any question that this would not be on my top 10. Even before the record came out it was a given. Their song craftsmanship has been refined to perfection. From the opening blast of "Sleeping Ute" to the quiet whisper of "The Hunt" Grizzly Bear delivers a diverse and moving album that will be remembered as their most beautiful to date.
4. 'Allelujah! Don't Bend! Ascend! – Godspeed You! Black Emperor
Godspeed's comeback album quickly became an instant favorite of mine. Unlike any other album on this list, after my very first listen, I was hooked. I instantly knew it would be high on my list. To me this is Godspeeds most accessible album they have released. Largely due to the organized 4 track song structure: 1. Song, 2. Noise, 3. Song, 4. Noise. With each song track presenting a similar layout and each noise track presenting the same. The classic Post Rockers have found a way to deliver their material to the listener in the freshest and most enjoyable way possible. The crescendos can be long but they are always worth the wait to the triumphant climaxes.
3. Put Your Back N 2 It – Perfume Genius
An early 2012 record that did not let go. Thank you John Whitfield for introducing me to so early on. This album is number 3 simply because it stuck with me for the entire year. Perhaps the most flawless record on my list. Quiet, sincere, gorgeous songwriting. Chilling beauty.
2. Channel Orange – Frank Ocean
My last minute find for 2012. I first started listening to Frank Ocean near the end of November. His singles and great hooks caught me to begin with but the wonderful consistency of each track is what kept me coming back for more. This is one of those albums where your favorite track changes from day to day. This resulted in my hardest track picked to place on my top 10 mix. Finally landing on Forest Gump I felt this track summarized the honest feelings and positive passion that this record delivers.
1. Swing Lo Magellan – Dirty Projectors
With much thought, I had to give it to Dirty Projectors. Swing Lo Magellan is packed full to the rim. Every single track has more ideas then it can handle. The artistic creativity is relentless throughout the album with more hooks to cling on to then you could ever hope for. This album feels like a collection of hit singles from a bands career spanning an entire decade; instead Dirty Projectors crammed this all into one masterful release. From start to finish this album takes you on a ride and I am so thankful I am here to enjoy every moment of it.
Mix Track List:
1. I'm Wrong – Sharon Van Etten
2. Be Above It – Tame Impala
3. Every Single Night – Fiona Apple
4. Manchester – Kishi Bashi
5. Separation – Cloud Nothings
6. Sleeping Ute – Grizzly Bear
7. Mladic – Godspeed You! Black Emperor
8. Sister Song – Perfume Genius
9. Forest Gump – Frank Ocean
10. Unto Caesar – Dirty Projectors
A friend of TW wrote this and we stole it! It is an interesting round-up that will get you exposed to some new groups. You can listen to his band, "The Get", here.