Disclaimer: Written by a friend of the Tasty Whale, because I don't watch that much "good" cinema.
This year is THE BEST year I have ever had watching films. I had such a great time exploring all corners of cinema. My explanations are short and brief but I hope it gives you an idea of my thoughts. Enjoy the list. My wish is that it inspires some of you to go out and view them on your own time.
P.S. There are 3 films I have not seen yet due to late distribution issues:
– A Touch of Sin (China: Tian zhu ding)
– The Wind Rises (Japan: Kaze tachinu)
– The Broken Circle Breakdown (Belgium)
Honorable Mentions:
The Hunger Games: Catching Fire
World War Z
Justice League: The Flashpoint Paradox
The World's End
Upstream Color
The List:
20) Fruitvale Station
19) Inside Llewyn Davis
18) The Wolf of Wall Street
17) Nebraska
16) Stories We Tell
15) Short Term 12
14) Dallas Buyers Club
13) All Is Lost
12) Rush
11) The Hunt (Denmark: Jagten)
10. Frances Ha


Full of youth, struggle, Brooklyn, and hipster girls–this movie, in a lot of ways, is about me. Girls (the HBO series) 2.0. This film stands out by its gripping realism. The characters and the situations are so organic. It is cute and charming, with deep insight on growing up and how relationships need to adapt, even amongst your closest friends.
9. Her


It is unbelievable that this film turned out to be brilliant. Against all scripting odds. The sci-fi is so seamless. The relationship so natural. Topped with Arcade Fire's gorgeous score, and Joaquin Phoenix giving one of the best performances of the year. But what really takes this film to the next level is its bizarrely unexpected final quarter. Where the story goes to a twisted place you would never expect. Keeping you glued and finally leaving you in awe.
8. Blue Jasmine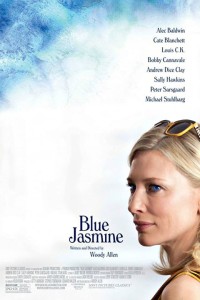 One of the top brilliant films I have seen by Woody Allen. Everything just clicks with this story. It had perfect pacing, mixing the present and past together seamlessly. With terrific acting and a smart script, this was one of the first incredible films I saw early in the year, and it never left my thoughts.
7. Gravity


I saw this movie with the worst distraction I have ever had in a theater. A group of 4 young Indian men were making noises, talking to each other, and narrating over the entire film. I will never forget it. But even so: Gorgeous Emmanuel Lubezki cinematography. Best effects of the year. Perfectly structured and paced. With some of the most well-crafted action/suspense sequences you could ask for. Perhaps the most brilliant decision made in this film was to cut out all the weight. We are dropped right in the middle of a bad situation. And what is left is just a 90 minute roller coaster. No distractions.
6. Before Midnight


An end to the greatest trilogy ever made. There simply is none better. While Before Sunset was the simplest of the three, they made the perfect decision to take Before Midnight in another direction. In this case more was better. There is a deeper range of emotions here on display. The screenplay drags these characters we have grown to love to the edge. It was everything you could ask for in a "Before" movie and then some. Next to Gravity, somehow Before Midnight wins for most intense film of 2013.
5. American Hustle


Smart, fast, witty, and with some of the most remarkably original acting all year. David O. Russell was not afraid to trust his actors. Leaving the camera hinged on their faces for longer than we felt comfortable watching. Letting their monologues draw out, unable to cut away, having every single word and emotion said. All I can remember is that scene after scene I said out loud, "wow"… "wow"… "wow"… until the film ended.
4. Blue Is The Warmest Color (France: La vie d'Adèle – Chapitres 1 et 2)


Unlike any (other) movie. Tremendous originality, uniqueness and style. One of the best acting performances I have ever seen on film. This movie is painstakingly long. But in the best of ways. It drills every emotion down, so you get it, so you understand every detail. There are few films that have ever shown the hope and tragedy of love in its entirety. Every close-up and every moment was crafted to place you inside Adèle Exarchopoulos' head. I saw this film on opening night at the IFC Center in NYC. I was the only non-lesbian in the audience.
3. The Act of Killing (Denmark: Jagal)


You want to look away but you can't. Your stomach hurts. You, too, want to throw up. And just when you think it can't get any worse, something in the end moves you more than you could possibly imagine. This movie is unlike anything in existence. It is truly special and a work of genius.
2. 12 Years A Slave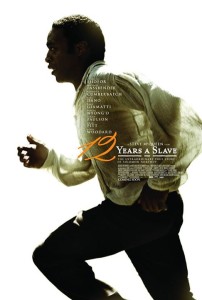 A week before its release, I went through Steve McQueen's short filmography. "Hunger" being his best and first film set a high bar. "Shame" so clearly solidified his brilliance. And finally "12 Years A Slave" will now put Steve on a path towards one of the all time greatest. For popular consumption, this is his masterpiece. This film is driven on all fronts by unmatched talent. Shown through an unsympathetic eye, you are allowed to witness, see, and experience the horror without being told it is horrifying. You weep without being told to cry. And you walk away with utter disbelief of the twisted morality that human beings can impose on one another, without being preached to.
1. The Great Beauty (Italian: La grande bellezza)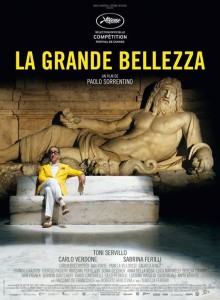 I had no idea I was going to love this film as intimately as I did. It was the last movie I saw on my top 10. Without a doubt one of the single best films I have ever seen in my life. Every single aspect of this film is at the peak of what the art of movies has to offer. The level of craftwork and genius in every scene is overflowing. The closest I can compare it to on pure skill is Paul Thomas Anderson's unrivaled "There Will Be Blood". This movie, at its core, is about the city of Rome. And through this open concept it weaves a tapestry of one man's life among a dying city. Until finally after almost directionless painting, you see the vivid picture complete. A Great Beauty.
This article was written by Brandon Bowlby who followed his dreams and now lives in New York. He is a film and music buff.
All images are owned by their respective copyright holders. They are used for visual reference.